Add to your scuba skill set with React Right and the O2 Provider Course.
Let's dive together with Ocean Tree Bali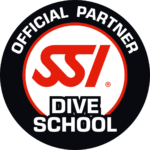 React Right
The SSI React Right Course will equip you with the skills that you need to help in confidence. From Primary Assessment , First Aid and CPR , O2 provider skills and use of an AED.
This course will use a realistic Ressucitation mannequin that recognises when CPR is being correctly administered. This is a vital part of your skills tool kit if you wish to progress to Dive Guide, Dives Master and Instructor level.