Would you like to dive in Amed ? Let's Dive Together with Ocean Tree Bali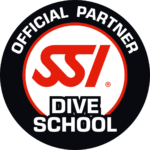 Our Amed Scuba Diving Centre
Diving in Amed, Bali
Located in a hide-away of magical Bali, diving in Amed is one of the best great dive & snorkeling experiences you can have. Famous for wall dives and the possibility of seeing the underwater Buddha statue, spectacular sponges and coral reefs in Jemeluk bay which offers some famous sites like Amed wall 1 and 2, Japanese wreck, Garden eel and Gili Selang. It is only 10 km from Tulamben with similar sea condition where you find volcanic black sandy bottom. Dives are done either from shore with beach entry or access with a traditional wooden boat called 'Jukung'.
Pyramids
The Pyramids are artificially created reef structures, located in approximately 20+ metres of water, which have become home to a large variety of marine life. This is the place to see pygmy seahorses hide in gorgonian fans, discover frogfish sitting on hard coral or simply enjoy a fast drift taking you along the reef. You may also spot hawksbill turtles here and the wall makes for a fantastic night dive.
Jemeluk Wall
From Amed village we go by traditional Jukung (outrigger boat) to the dive site at Jemeluk, where we start diving in a shallow area of 3 to 8m in a wonderful coral garden. You may see turtles, parrotfish and a huge variety of smaller creatures. A moderate current will guide us in about 10 min to the drop off, which drops to a depth of 35m. It is beautifully grown with soft coral and any possible species of reef fish can be found there. White- and black-tip reef sharks pop in occasionally to patrol their feeding ground. At a depth of 27 m is a sandy field highly populated with blue-spotted stingrays.
Bunutan
Along a shallow slop which falls down from five until app. 40 meters you dive with a sometimes in a nice drift. You will discover an eel garden and wonderful coral formations at fife different diving sites here along the bay of Bunugan. In 28 meters you will find an interesting wall which shows us lots of different hard and soft corals.
Japanese Shipwreck
A rather small (about 10 meter long) wooden ship wreck is lying just a few meters from the beach on a depth of just a few meters in a beautiful coral garden. The freighter lies in shallow water from 3 until 15 meters. It is wonderful encrusted with colourful christmas trees, soft corals, gorgonians and black corals. You will see lots of big and small reef fish which have found a home inside the freighter. The rich variety of colourful species makes this dive site so special.