Let's explore Liberty Shipwreck and all that Tulamben has to offer.
Let's dive together with Ocean Tree Bali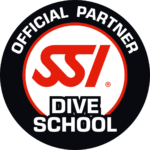 Tulamben
Tulamben is most known for the famous USAT Liberty Ship Wreck in Tulamben Village, but has so much more to offer. Tulamben offers a great diving experience for everyone and is suited for all experience levels. Tulamben is renowned for hosting one of the most beautiful wrecks in the world: The USAT Liberty. The Tulamben area contains 12 more dive sites in addition to its famous Liberty wreck. Sea conditions are generally calm and access to most dive sites are from the beach. With its world-class biodiversity, Tulamben is particularly recommended for beginners, certified divers, macro lovers, underwater photographers and wreck lovers. From Bump-head Parrot fish , schools of sweet-lips, turtles, giant wrasse to electric clams.
USAT Liberty Wreck
Just 30 meters from the beach at Tulamben, Bali is a World War II cargo ship broken up but still an impressively large wreck, stretching 120 meters long on a steeply sloping sandy bottom. The volcanic explosion of Gunung Agung in 1963 rolled Liberty off the beach to its present location, in the process breaking in pieces. The wreck is completely covered with variety of corals and hundreds of species of fish inhabit it.
Coral Garden
This dive site is a stunning coral garden gently sloping down from the surface to 18 mts situated a short distance up the beach from the USS Liberty wreck. It is home to numerous species of reef fish, nudibranch, beautiful blue-yellow ribbon eels and juvenile white tip reef sharks which are commonly found in the shallows. This dive site offers superb snorkeling  with none to moderate current.
Drop Off
It is actually rugged wall reef stretching out seaward, and the reef wall descends down over 70 meters. Black corals, soft corals and hard corals grow well on the crannies and overhangs at around 18 meters, there live an abundance of Cleaner Shrimps and large fishes are waiting in overhangs to be cleaned. A prolific variety of schooling fish swim around the corner of the wall, and even invertebrate animals are often encountered at this rugged wall reef.
KUBU – Boga Wreck
The Boga wreck was sunk in 2011 to forme an artifical reef. More and more fish live on this place. This wreck has the tendancy to slip down the slope each year. Its maximum depth was only 30 meters originaly. Come and take a photo of yourselves at the wheel! Statues, cars and other objects have also been sunk with the boat.