You want to dive in bali? Join with us OceantreeBali!!!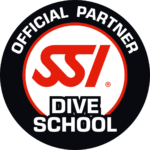 Nusa Penida
Nusa Penida is located off the southern tip of Bali. Diving in Nusa Penida gives you the opportunity to experience the majestic Manta Rays as well as the incredible Oceanic Sunfish (Mola Mola). These can be seen at a few sites including, Manta Point, Manta Bay, Crystal Bay. Nusa Penida is also well known for some amazing drift dives along some of the most beautiful reefs. The marine life is in abundance and can be perfect for Videographers as well as Photographers alike.
Manta Point
Manta Point on the southwest of Nusa Penida is another of Bali's most frequently visited dive sites regardless of session or climate for manta rays. Here, divers can enjoy close encounters with many of these majestic animals whether snorkelling or diving all year round. Tides and conditions can vary in this area due to its exposed position to the elements and the open Ocean making it a great place to enjoy other pelagics such as reef sharks and larger fish.
Crystal Bay
Crystal Bay is situated on the west coast of Nusa Penida and is one of the most famous dive sites in Bali. The stunning hard coral gardens and huge coral bommies provide an excellent environment for fish and other marine life. If you are lucky you can have close encounters with the great mola-mola when in season.
Toyapakeh
Colonies of Acropora coral dominates, growing in shallow water. Down the slope along the edged reef grows short corals and leather soft corals, which in this part frequently swept by the currents. A variety of reef fish and even big pelagic fishes are abundances at this site. Around the end of June up to September, offers Sunfish cleaning station at the depth from 15 meters to 25 meters as the highlight of Toyapakeh.
SD Point
Located on the north coast of Nusa Penida, SD Point offers a great drift dive. Its shallow reef provides the perfect conditions for snorkelers and divers to cruise along enjoying the beautiful hard and soft coral gardens which are teaming with anthias and butterflyfish.